We're excited to bring you the stunning new collection of Hand Hammered door and cabinet furniture by Croft. Their skilful artisans use traditional tools and accomplished hammering techniques to create a hand-textured finish that adds a warm, rustic look and feel and makes each piece truly unique.
Choose from a range of traditional and more contemporary finishes to create that perfect look around your home. Take a look at the Hammered Collection here.
Hammered Series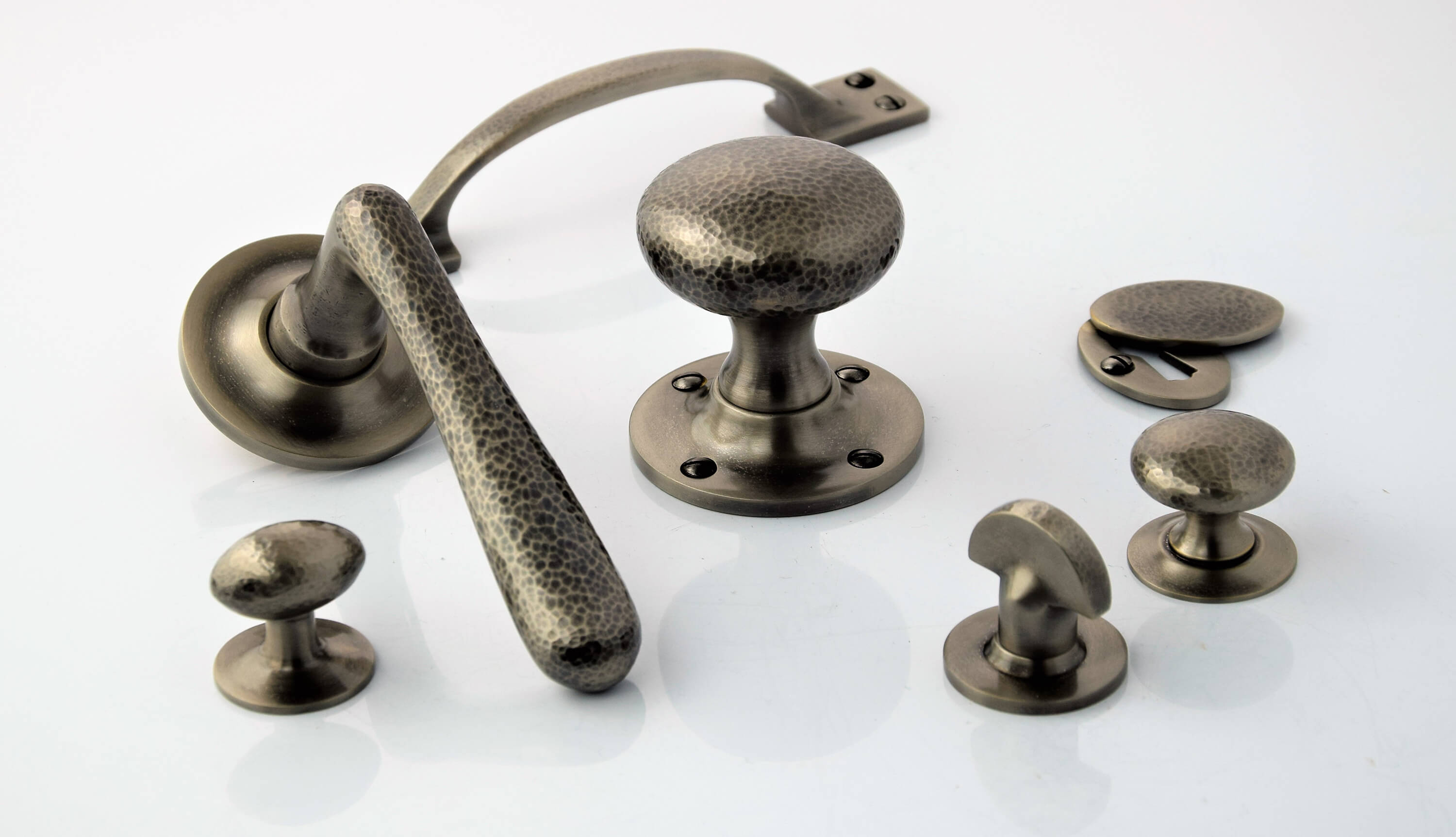 This beautiful collection includes two designs of door knob, an elegant lever handle, an escutcheon, two designs of bathroom privacy turn, a cabinet knob and cupboard pull.
Individuality and texture is created by skilful artisans.