Introducing a brand new range of contemporary Sliding Door Furniture by Croft. Manufactured by Croft, in the heart of the West Midlands, this exciting range of customisable flush pulls exude quality, elegance and style - perfect for making a real statement on your sliding or pocket doors.
Available in 3 shapes, Rectangular, Square or Round and a choice of 5 designs, Plain, Edge Step, Straight Step, Pillow and Reeded.
There are a range of sizes and depths to choose from and you can further customise them by choosing from No Lip, Single Lip or Double Lip, and although Adhesive Fix is the standard fixing method, some of the designs are available with Pocket Fix or Face Fix options.
Over 20 different finishes to choose from.
Take a look at this exciting range of Sliding Door Pulls here.
Sliding Door Furniture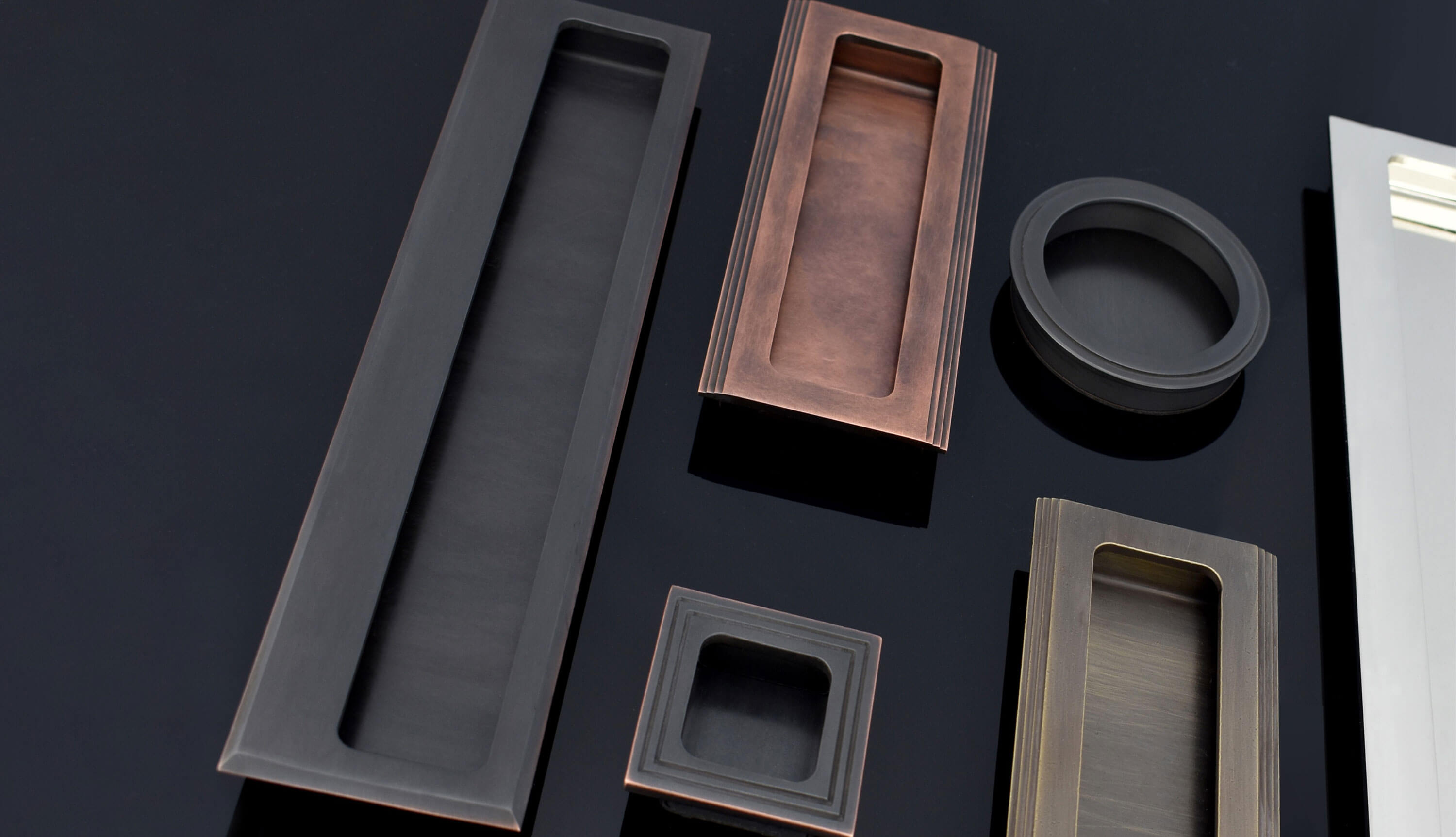 While traditionally used on sliding doors or pocket doors the deeper versions of these pulls can also be used on pivot or hinged doors, making them perfect for using with roller catches or magnetic catches.
Need a Flush Pull to use on bathroom door? No problem! You can also have a Bathroom Turn and an Emergency Release to most of the flush pull styles and sizes, please contact us and we can talk your project through with you.
Rectangular Pull with Bathroom Turn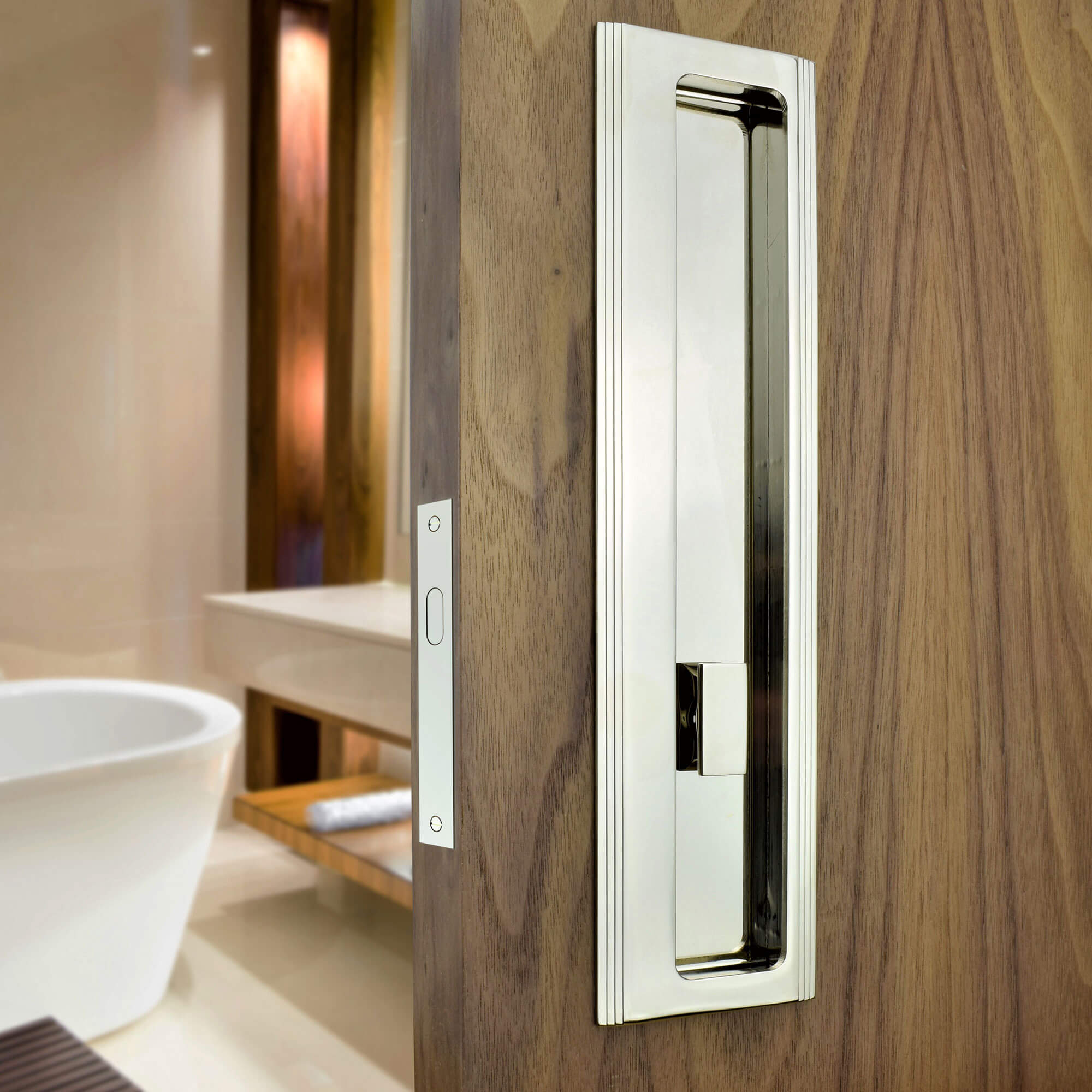 We can also have a keyhole function added so that you can use these pulls with a Mortice Lock or a Euro Profile Cylinder. Please contact us so we can advise which pulls are suitable for this.
Take a look at this exciting range of Sliding Door Pulls here.