These are beautifully handmade Small Oval House Signs , perfect the most sized period or modern homes. All signs are fully cast in one piece from aluminium, by British craftsmen. This means each sign is made specifically for you, and being cast in one piece means that you will not have problems with lettering becoming detached with wear over time.
Once the sign is crafted, it is given a powder-coated paint finish for durability and a lovely finish. Lettering details are hand painted with enamel paints by local artists. These Small Oval House Signs are particularly suited to a motif and one line of lettering curved either above or below the motif. Other variations will work too as the craftsmen will scale the lettering to ensure it looks perfect on your sign.We can include up to 25 letters, or a combination of letters and numbers along with one motif.
Motifs - Please browse our selection of motifs below and make a note of the one you would like (the code and name). After you have chosen you background and lettering colour, please input the code and name of the motif you would like, if you do not want a motif that's no problem, please type in NONE.
If we are in any doubt we will always contact you.
Image Colours
Honey Suckle Cottage - White and Black
Rowan Cottage - Gloss Black and White
Chycoose Farm - White and Black
The sign comes with pre-drilled holes, before the powder-coating stage, as standard for fixing and with screws. Please note wall fixings are not supplied, you will need to obtain appropriate fixings for you own situation.
You can choose from a range of background and lettering colours, so you can create whatever look will suit your home the best.
If you need something larger, so that the lettering is more visible from a distance, please take a look at our Large Oval House Signs.
Small Oval House Signs Dimensions
12" x 7"- 305mmx175mm
14" x 9" - 355mm x 225mm
15" x 6" - 380mm x 150mm
Due to the hand crafted nature of the products all measurements are approximate. These should be used as a guide only.
These are Made to Order for each customer, so please allow 5 - 6 weeks for delivery.
We aim to process orders within the first 24 hours and have your items dispatched within 1 – 2 days, providing items are in stock.
For made to order or bespoke items these need to be created so the time varies. Find out more on our Delivery Information page.
Delivery Costs
£4.75 – UK Mainland (not including Scottish Highlands, Scottish Islands, Northern Ireland, the Channel Islands or other UK offshore locations)
£16.50 – Scottish Highlands, Scottish Islands, Northern Ireland, the Channel Islands and other UK offshore locations
£28.00 – European Union Destinations
Please contact us for Non-European Union and Worldwide quotes.
Care Instructions
In order to keep your products in peak condition, it's important that they're cared for properly. More information on how to look after your purchase, please see our Care Instructions page.
Atmospheric Conditions and Coastal Areas
Harsh environmental conditions and the salt in sea air will cause finishes to deteriorate prematurely. Read our Care Instructions on how to look after your purchase, and for our guide to which finishes are more suited to these conditions.
Commercial Environments
As with atmospheric conditions, high use, commercial environments will also cause finishes to deteriorate prematurely. Read our Care Instructions for details on how to look after your products in these environments.
Motifs
Enter the motif code in the Motif box above.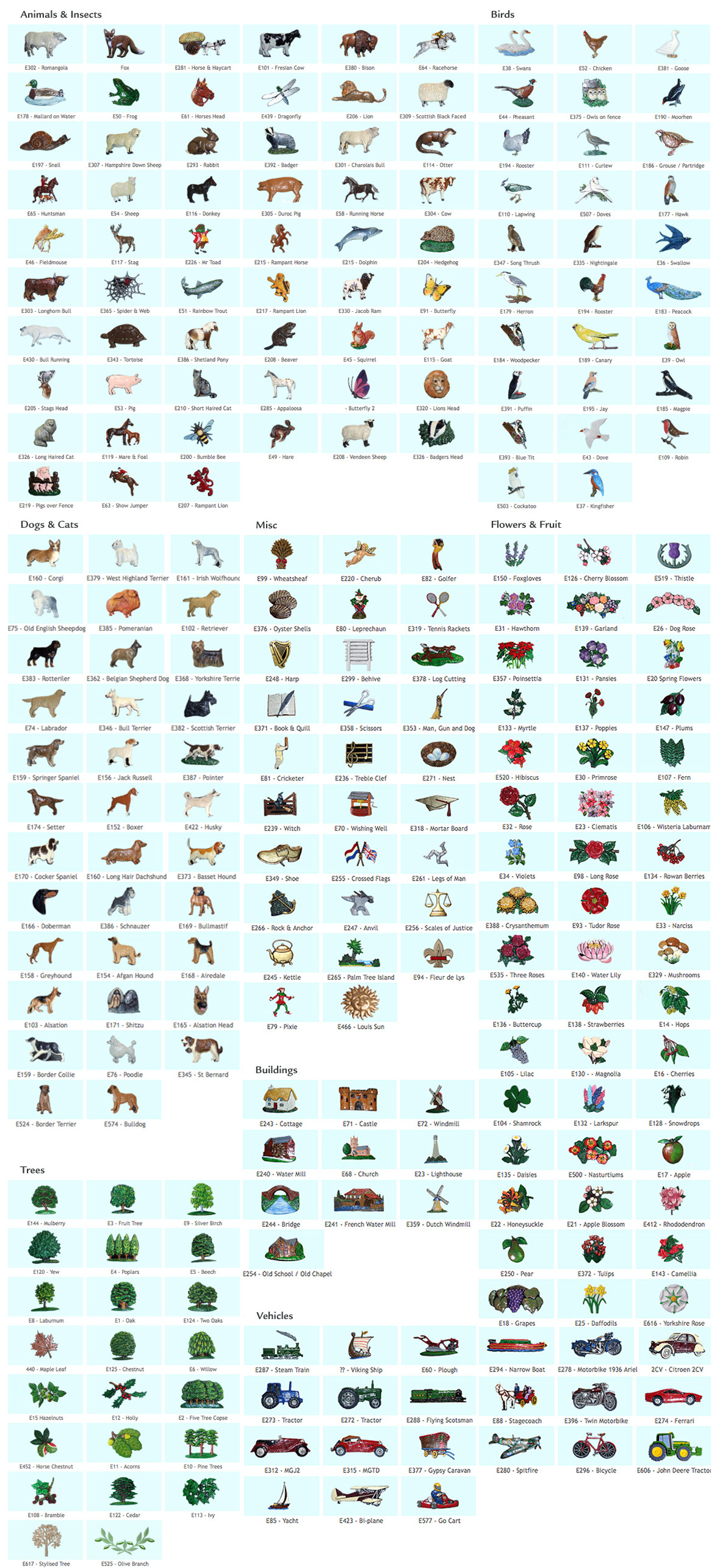 You Might Also Like These...